Photo Contest 2017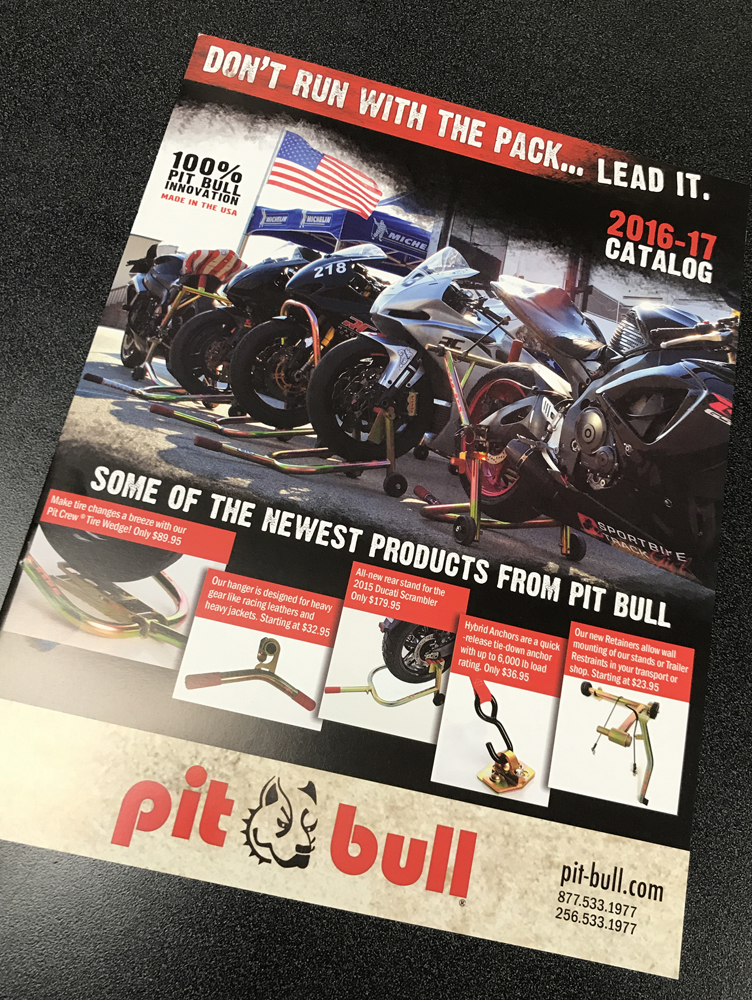 It's almost time to print another Pit Bull Catalog for 2018! We featured a great photo submitted by a Pit Bull customer on the cover of the 2016-17 Pit Bull Catalog and decided to open that up to all of our customers to see what you all come up with this year. What we're looking for is an awesome photo featuring our product(s). You can take a photo at the track, in your driveway, or using any backdrop that seems like it would make for a great, striking photo.
The winner gets $500 in Pit Bull Dollars!
Here's some criteria to consider:
We need high resolution photos, so cell phone pictures are discouraged unless you have a newer phone with a great camera.
Professional photos are fine so long as you have the unlimited right to reproduce and redistribute those photos.
Multiple submissions are allowed but please limit submissions to less than ten different photos.
Landscape and Portrait formats are fine.
Pit Bull product(s) in photo should not be "cut off" on edge of photo if at all possible.
Contest will run for as long as possible before we have to select a winner and send the 2018 catalog off to print. We can't say for certain when that will be but the plan is to have it finalized by the end of July 2017.
Legal Stuff: By submitting a photo, you grant Pit Bull Products, Inc the royalty-free, non exclusive right to use the photo on our website and/or social media page(s) in relation to this photo contest. Employees and family members of employees of Pit Bull Products are not eligible. By submitting a photo, you assert that you have legal right to redistribute that photo and are giving Pit Bull Products, Inc. the option to use your photo on the cover of our upcoming catalog if you are chosen as the winner(or in the event of a tie, one of the winners). By submitting a photo, you agree to hold Pit Bull Products, Inc harmless if any dispute regarding the use of your photo arises. Pit Bull Products, Inc. assumes no liability for any deception by photo contest entrants.