Rear Stands - Dual Swingarms
Mount your axle, nut, spacers, and washers to your Pit Bull stand when your bike's wheel is removed. Works with both hollow and solid axles!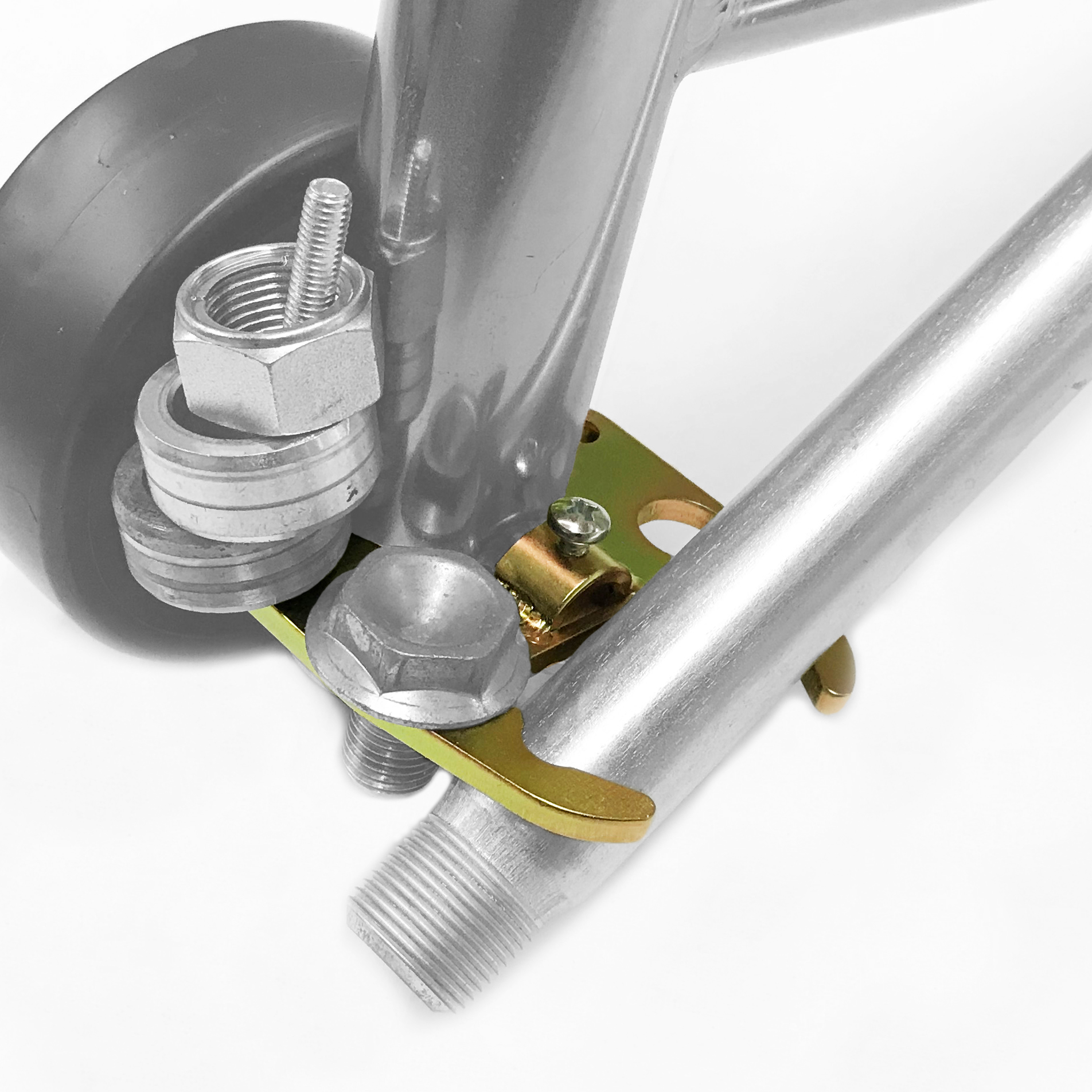 Featuring height adjustability, width adjustability, increased clearance around the rear fender, and comes standard with a removable handle - this stand has it all!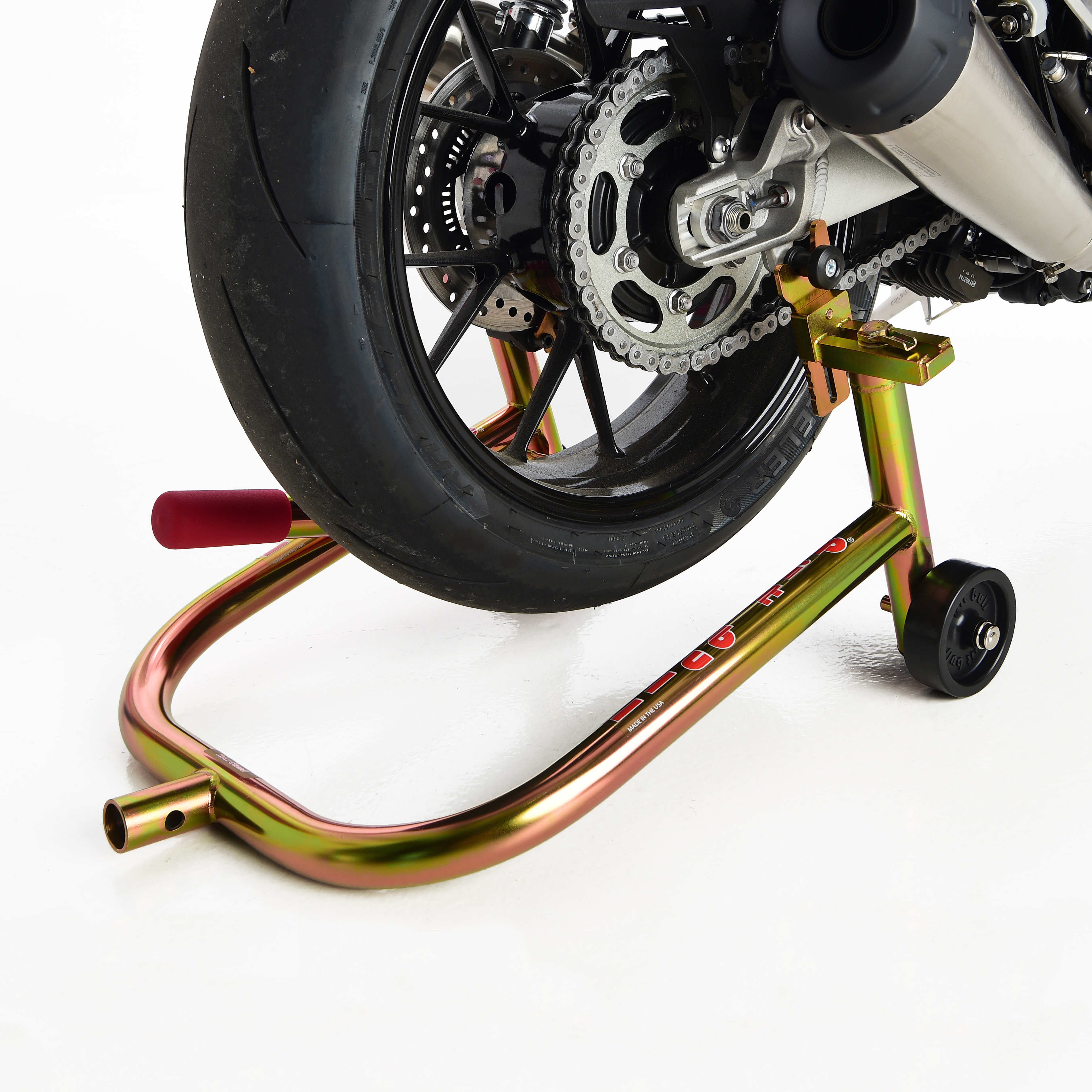 Some would argue that a motorcycle rear stand is a disposable tool. Buy one for $50 and when it breaks, buy another one. Pit Bull has a different belief when it comes to building a motorcycle stand. We believe your stand should last forever. Why? Because if it breaks, it's likely that your bike is on the stand when it happens.What happens then? Is it still okay that your rear stand lasted 3-4 years before you had to replace it?
A Pit Bull motorcycle rear stand is designed by former motorcycle racer who just happened to also design mechanisms for the space station.It's welded by hand by an experienced tig welder, some of whom have welded Pit Bull motorcycle stands for over a decade(or two). Do you need tech support? Nobody has a more experienced customer service team than Pit Bull. When choosing your motorcycle rear stand, don't mess around. Choose Pit Bull and have one less thing to worry about.