Front Stands - Fork and Head
Mount your axle, nut, spacers, and washers to your Pit Bull stand when your bike's wheel is removed. Works with both hollow and solid axles!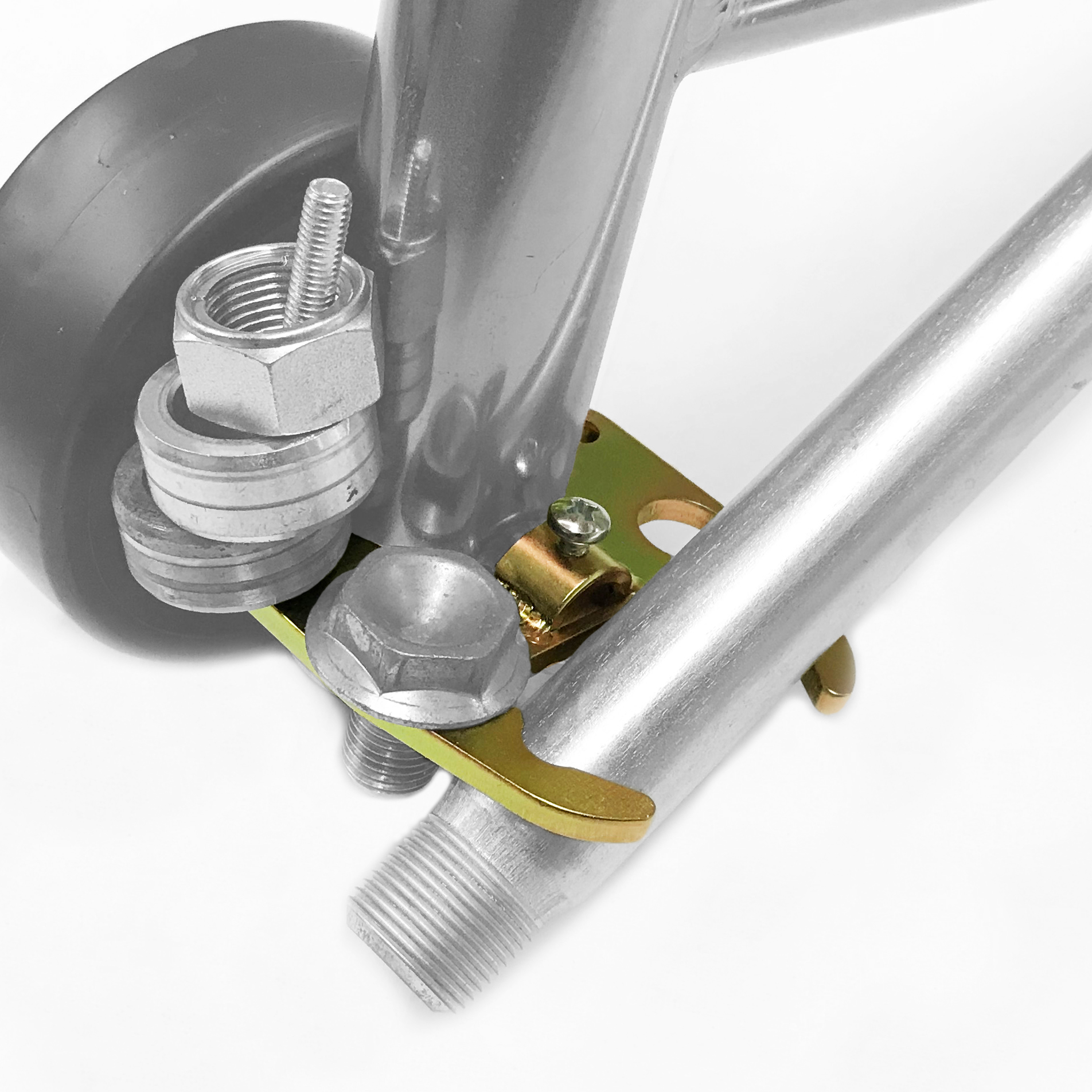 Mount your calipers and caliper bolts to the upright of your Pit Bull Headlift or Dual Lift stand. Fits most Pit Bull front Headlift/Dual Lift stands made since 2012.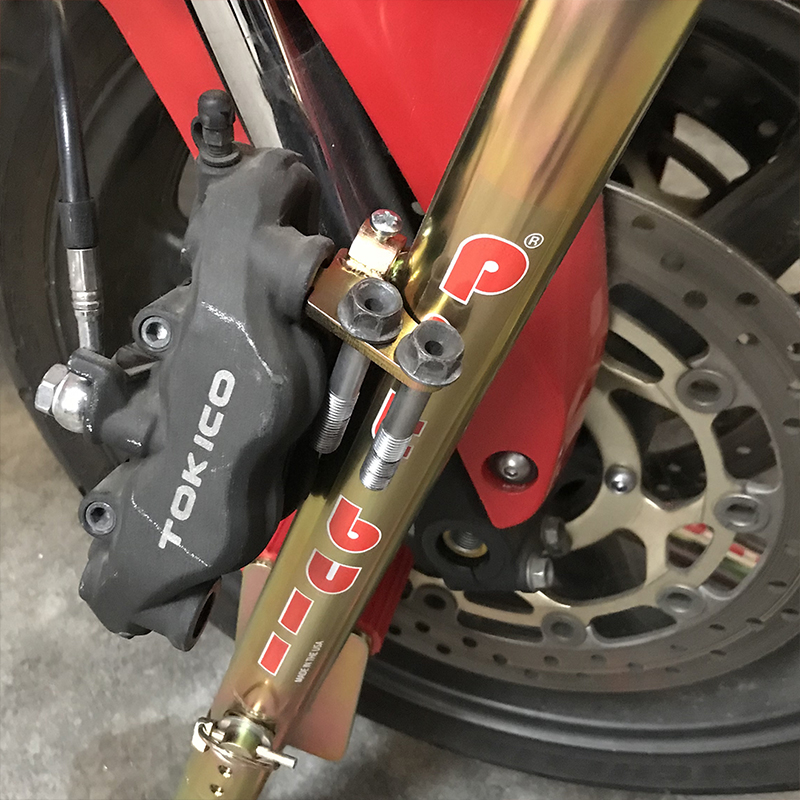 Pit Bull makes the best motorcycle front stand on the market. There's a reason a lot of our competitor's "borrow" from our many features. Independent, indexable height adjustability comes standard. Large 4" diameter wheels that handle rough terrain? Also standard. Do we use quad wheels? No...because our tubing is not so thin that it would bend and flex if we didn't have another wheel on the inside.
Our motorcycle front stand is the third generation of Pit Bull front stand, designed using over 20 years of race track experience, feedback from professional teams, privateer racers, and customer feedback. The Hybrid Front Stands feature a versatile platform to allow you to lift from the bottom of the forks, from the hole in the lower triple tree, or even lift Ducati motorcycles that do not have a hole in the lower triple tree!