Per the Alabama Stay-at-home order, Pit Bull is not operating at full capacity. There will be a delay in processing orders, but we will do our best to ship products as soon as possible. Thanks for your support and stay safe out there!

  Featured Products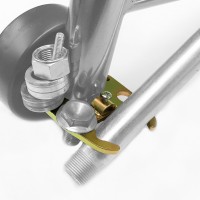 Axle Holder for Rear and Front Stands
Our Axle Holder gives you a place to store your axle when it is removed from your motorcycle. The new 2018 design for our Axle Holder can be mounted to either side of the stand(excluding removable handle stands which have handle storage mount on one side) and can accommodate most axles, nuts, washers, and spacers. This item makes a great add-on to your Pit Bull stand.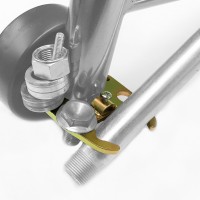 Quick View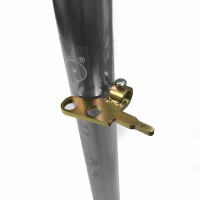 Caliper Holders for use w/ Hybrid Headlifts
Caliper Holders(pair), for use with Pit Bull Hybrid Headlift Front Stands. These allow you to store your calipers and most caliper bolts out of the way and not leave them dangling or zip-tied.
Works with all Pit Bull Hybrid Headlift stands made since Fall 2018 and 95% of Pit Bull Hybrid Headlifts made since 2012. Check for the presence of the welded-on "bung" on your front stands upper chassis before ordering.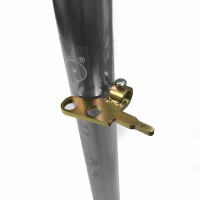 Quick View